A nice video Rob made of my 'NachtWacht' track that I made for the 'Dutch Masters' concept album. You can read more about the Dutch Masters concept op http://www.synth.nl/DutchMasters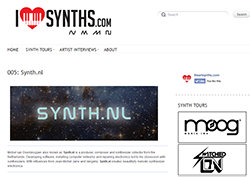 I recently did a very nice interview with iHeartSynth.com about my studio and my music. I also made some new pictures for them to go along with the interview. One thing I also tell in the interview is that I removed the studio part on my Synth.NL website. I will try to keep you updated from time to time on my blog at http://synthnl.blogspot.com,about the studio so be sure to subscribe or look there once in a while.
You can find the interview on this URL: http://www.iheartsynths.com/artist-interviews/synth-nl/. I hope you enjoy it.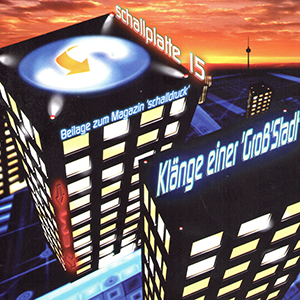 Recently the German Electronic Music club Schallwende released another sampler CD. It is already the 15th edition of the SchallPlatte series. This CD is only distributed to the members of the club and is not for sale. A jury always selects the tracks from a large amount of submissions. This year I decided to send in a track and I'm proud to see that it was selected again. The theme for the CD this year was 'World Cities'. I made a track about my favorite city London in the UK and used some samples that I recorded myself from the London Underground. The track is called 'Underground' as well for this reason. You can listen to the track on my website on this URL http://www.synth.nl/SchallPlatte15. I hope you like it. It will be my only solo release this year I'm afraid. Hopefully I'll have some more time in the future for my solo work again. Well. Enough for now. Enjoy! :)
Bellerob did it again! This time he made a very nice video with the track 'Paper Planes' from the PrimiTiveS album by Remy and Synth.nl Enjoy !
Bruce Gall from Sunday Synth at the UK radio station AR FM did another two hour special. This time on the PrimiTiveS album I did together with Remy Stroomer. Bruce played all 9 tracks from the album and in between he did an extensive interview with me. It was broadcasted on the airwaves and also on the web stream. I cut out most of the commercials, so it is a bit lot shorter now. You can listen to most of the album though. I hope you will enjoy it and buy the album of course when you like it. You can find a copy of the interview here:

http://www.synth.nl/interviews/AR FM Interview (07-04-13).mp3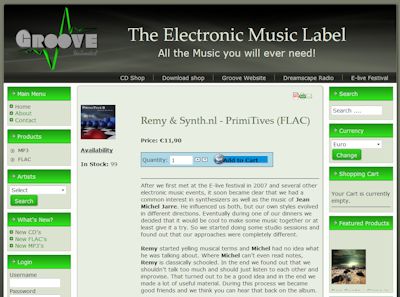 I have good news. PrimiTiveS is now also available from the download shop of Groove Unlimited. You can chose between two formats. Either 256 Kbit/s MP3 or Full Quality FLAC. Both files include the complete artwork. You can pay with PayPal or Ideal (from The Netherlands) and after your payment you get an immediate download link in your E-mail. All very easy and it saves you shipping costs if you are from outside Europe. You can find the download links on these URL's:

MP3 -> https://shop.groove.nl/gr-198-mp3
FLAC -> https://shop.groove.nl/gr-198-flac

More information on the album here: http://www.synth.nl/PrimiTiveS