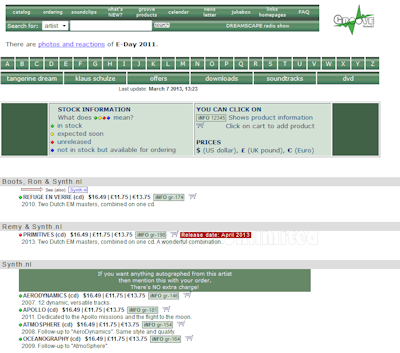 Remy and myself finished our work on our PrimiTiveS album. Wouter is very busy now for us doing his mastering art. We can hardly wait for the final release on the 6th of April. In the mean time Groove Unlimited is already preparing the release as well. From now on you can already pre-order the album from the Groove Unlimited CD shop. If you want to get it as one of the first I would say go to the website an order your copy. We will have audio clips available very soon, but I guess when you like Remy's and Synth.nl music you don't have to wait for that ;) You can pre-order your copy on this URL: http://www.groove.nl/jump2.php?artiest=synth.nl. If you want to be sure you can also get your copy first hand on the E-day festival on the 6th of april in Oirschot in the Netherlands. There are still tickets available. More information on http://www.e-live.nl/. More information soon!
I made a little animation of the artwork for the upcoming collaboration album together with Remy Stroomer. This animation and all the artwork was made in Cinema 4D.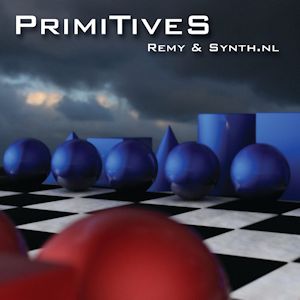 Just before the end of the year I had another meeting with Remy Stroomer to work on our collaboration album called 'PrimiTiveS'. Initially this project was planned for 2012, but we didn't make that deadline. We did set another dead line though. The release of this album is planned for the 6th of April during the yearly E-day festival in Oirschot that is organized by my record label Groove Unlimited. We also worked on the artwork some more and in the picture on the left you see the cover of the album. The album will be released by Groove Unlimited and will be for sale as a regular CD and and MP3 and FLAC download. I hope to update you with more news, artwork, soundclips etc soon. But I thought this was good news to start 2013 with and I wanted to share it with you. We are going to work some more now on the final mixing, mastering etc. Talk to you soon!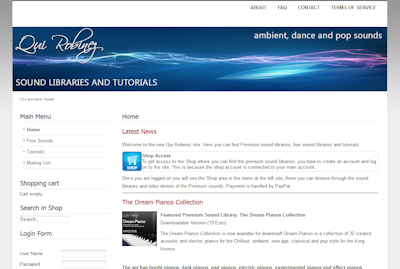 Those of you who know my music and actually read the text in the booklets of my albums should have seen the name of my good friend Qui Robinez. He is an excellent sound designer and he made a lot of sounds for the Korg M3 and the Access Virus TI that I used in my music. Now he has discovered the Korg Kronos and started to make sounds for that synthesizer. He has some free sounds on his website, but now also started selling some very good premium libraries for the Korg Kronos. Together we build an online website where you can buy those sounds as immediate downloads. You can preview the sounds in his excellent YouTube clips that are also online so you know what you are buying. Go check his website out and if you own a Korg Kronos do buy the sounds he made. You won't regret it! You can find the website here: http://www.quirobinez.nl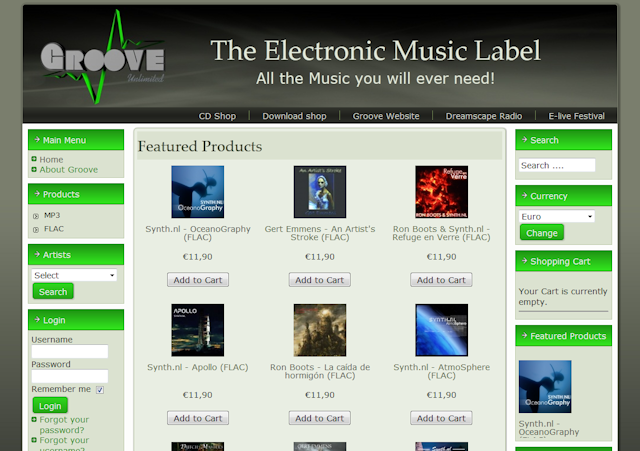 First of all I'd like to wish you all happy holidays! Groove Unlimited has a nice gesture for you until the end of the year. They offer a 25% discount on all Groove Unlimited releases on both the CD store as the download store until the 31st of December 2012! So if there is still some music you wanted to buy from Synth.nl, now would be a good time do do that :) Go to http://www.groove.nl and enjoy :) Unfortunately there were no Synth.nl releases in 2012, sorry for that, but I promise you there will be something new for sure in 2013! Talk you you all soon!