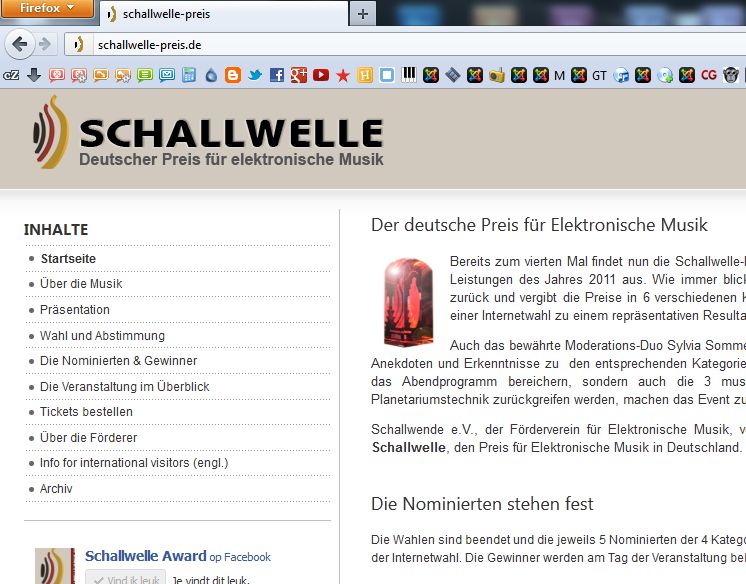 I'm very proud to say that my Apollo album made the top 5 in the Schallwelle awards for best international album of the year. I will be present during the award ceremony that will take place on the 10th of March this year. There are still tickets for sale if you want to attend too. You can find more information on http://www.schallwelle-preis.de/. On that website you can also find the other nominees. As you can see the competition is fierce. I don't expect to win, but I'm very happy to be in this list again. I'll be happy anyway because when I don't win I don't have to give a speech in front of all those people. That is some kind of price for me as well ;) So good news anyway. Thank you all so much for voting! I really appreciate it. This motivates me to go and make more music again.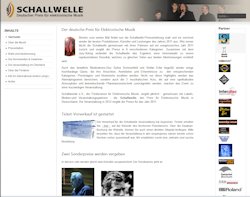 Like the previous years I have been nominated for the yearly Schallwelle Award that is organized by the German Electronic Music club Schallwende. The price is decided by both a jury and the audience. As a listener to electronic music you can vote on your favorite artist and album in both national (that is German in this case) and international categories. Feel free to vote if you want. You can find Synth.nl under international artists and my Apollo album under international album. You can find the voting link here: http://voting.schallwelle-preis.de/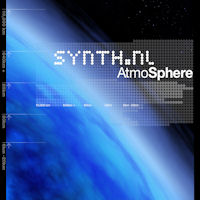 Yesterday I visited the Ron Boots & Friends New Years concert and had a great time. At the stall that my record label Groove Unlimited had there I learned that from the original print of my second album AtmoSphere (2008) only 3 CD copies are left! After that they are out of stock and I don't know yet what is going to happen. All three copies are signed by me personally by the way. So if you don't have this album in your collection yet, NOW would be a good time to order one before they are gone. You can find more information on the album and also the link to the Groove website on: http://www.synth.nl/AtmoSphere
I wish you all a Merry Christmas!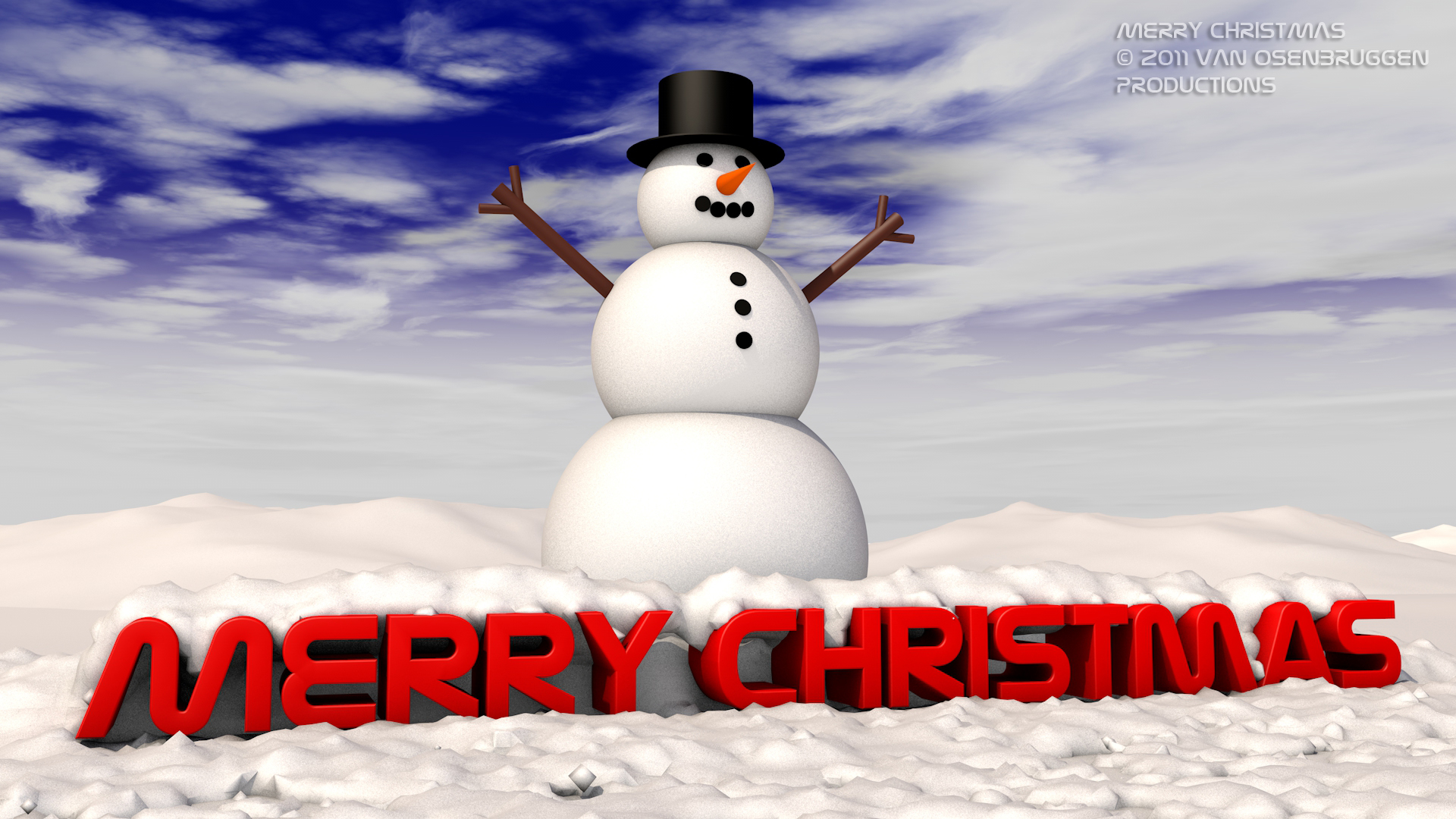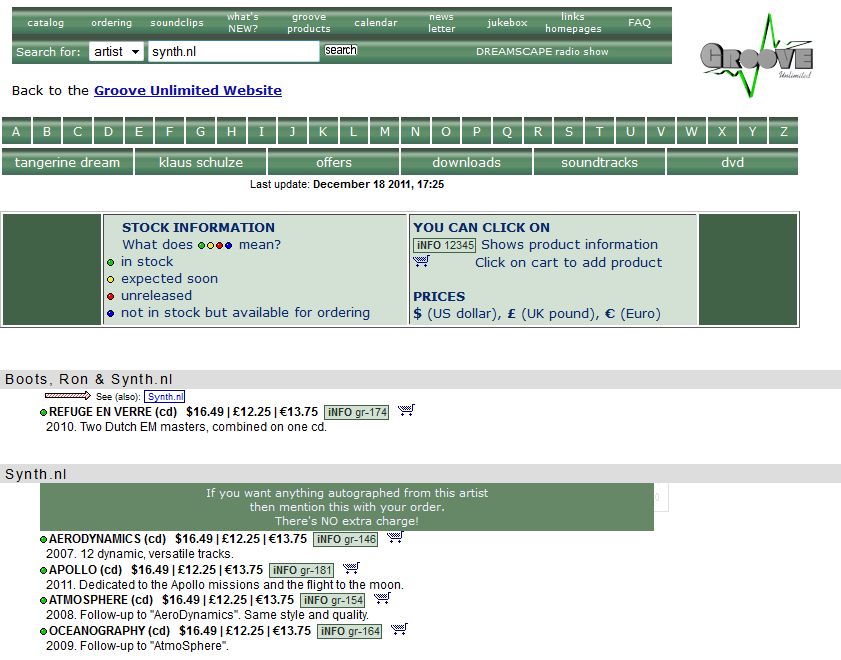 I have some great news for you. My record label Groove Unlimited gives 20% discount on all its own releases until the 30th of December 2011! That means you can buy all my CD's now for a very low price now. Buy 5 and get 1 free :) This offer includes also all CD's from other artists that Groove released in the past years. I can recommend you to check out artists like: Ron Boots, Eric van der Heijden, Gert Emmens and Nattefrost might you not now them yet. And do also check out the Dutch Masters and Analogy compilation CD's. Highly recommended. Well more information on http://www.grooveunlimited.nl. Go to 'CD shop' and then press 'Groove Products' in the menu on top for an overview of all Groove Products. Don't let this offer pass! Right in time for Christmas I think ;)