During the Electronic Circus festival in Gutersloh I did a short video interview with Stefan Erbe. The interview is in the German language. I hope you enjoy it.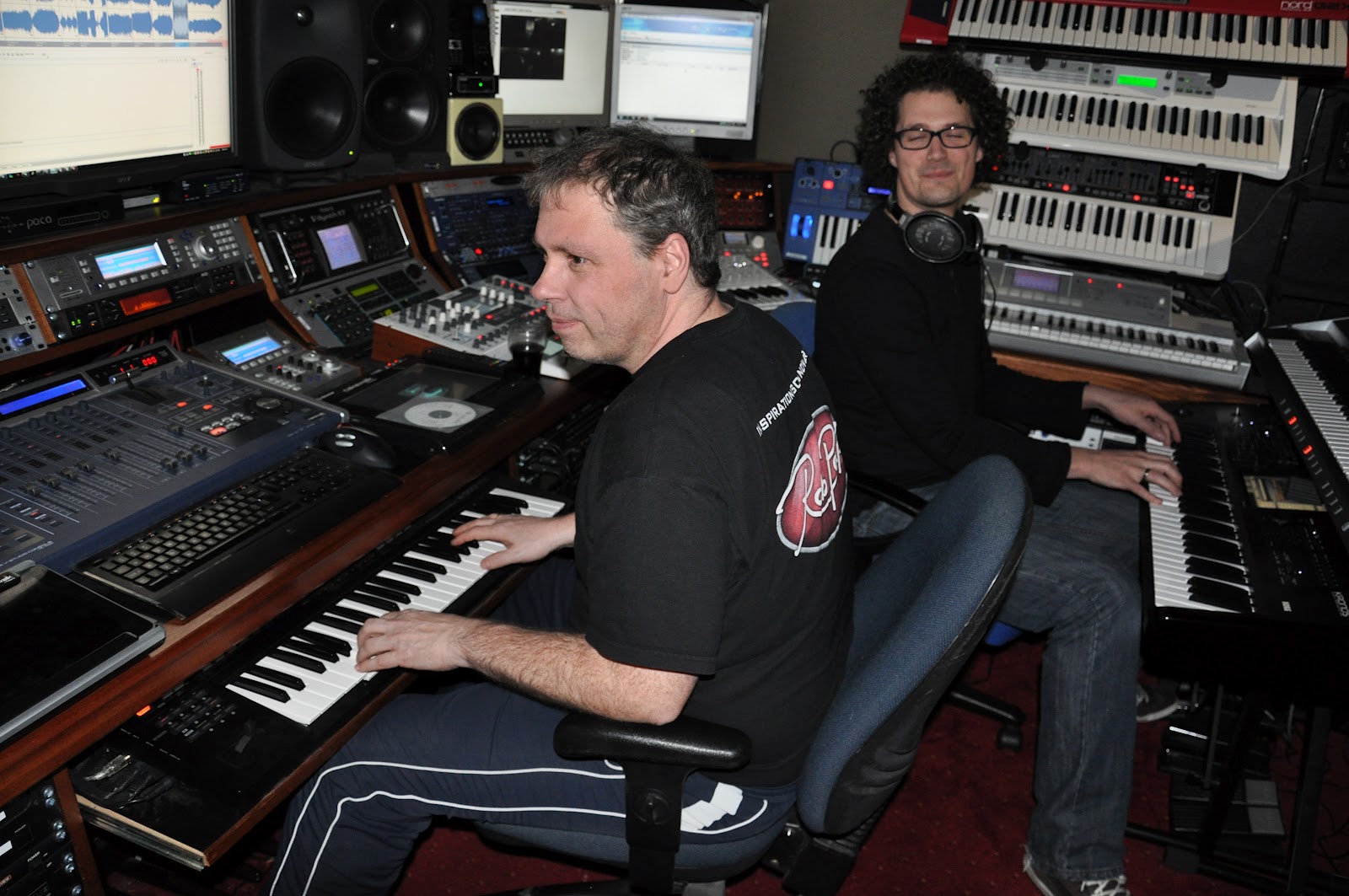 At the moment I'm very busy working on a new collaboration album together with Remy Stroomer. We did a lot of sessions together in both our studios and things are getting shape. We have about 68 minutes of music divided over 9 tracks. I personally think this is going to be a very special collaboration. The mixture of Remy's Klause Schulze orientation and my Vangelis influence and also both our love for Jean Michel Jarre's music will make this a very interesting mix I think. We are still working hard and we were still planning for a release later this year, but we do not dare to name a release date yet. But we did decide on an album title. The album will be called 'Primitives'. We will let you wonder about why. I'm also working hard on the artwork. More details will follow as soon as possible.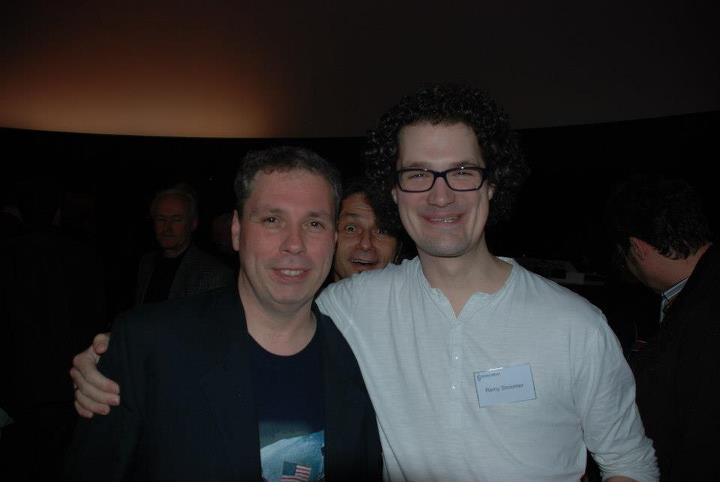 Both Remy and myself will be present at both the Electronic Circus Festival in Guterloh Germany (http://www.electronic-circus.net/) on the 22th of September as on the E-live Festival in Oirschot in The Netherlands (http://www.e-live.nl) on the 27th of October. We wont make the release for Gutersloh, but Oirschot we are aiming for. I'm just not sure we will make it, still lots of work and we don't want to rush it. We WILL have a sneak preview with us though so you CAN take a listen for sure already. Talk to you soon!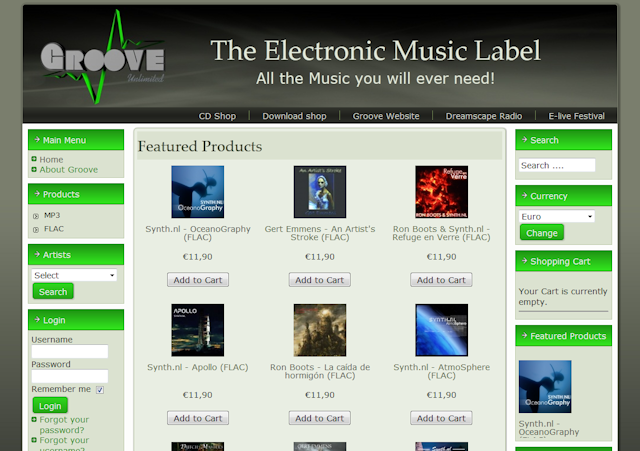 I have some great news. It has taken a lot of work, but the new Groove Unlimited Download Shop is open!!! At this moment you can already buy a lot of titles as MP3 and FLAC and Ron Boots is very busy filling up the shop with even more titles. But at this moment all my Synth.nl albums are already in there and you can buy them as 256 kbit/s CBR MP3 or in the Full Quality Lossless FLAC format. FLAC is a compression method that doesn't alter the audio at all so you get the same quality as the CD but cheaper and no shipping costs etc. All the artwork for all my albums is included and I have personally checked all the audio files. You can pay by Ideal (bank transfer), PayPal and major credit cards via PayPal at the moment. Soon also Mastercard, Visa and American Express will be directly available, but we are still waiting for the payment provider to get the contracts in order. We didn't want to wait for this to put the site online though. When your order is complete and payed you will receive an E-mail with the download link directly and you can listen right away! As you might have read before I have build this web shop for Groove Unlimited and I'm very proud that it is finally online. So go have a look and buy some nice stuff :) Groove Unlimited deserves some reward as well for all the hard work I guess in ripping all the CD's and making them available for you in this very easy way ;) So go over now to https://shop.groove.nl and look around!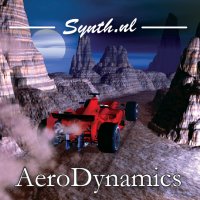 Just like I announced previously for my second CD AtmoSphere from 2008, my debut CD AeroDynamics is also almost out of stock. There are only a couple of copies left. AtmoSphere was reprinted recently and I presume Ron will do the same for AeroDynamics, but I'm not entirely sure about that, since we are also working on the Download Shop now. It is up to him. But of course it is nicer to have a physical copy from the very first batch I guess :) If you don't have this CD yet do take a listen. It is a bit different from my current work, but some people still consider it to be my best. You can find more information on AeroDynamics on http://www.synth.nl/AeroDynamics. You can also listen to a few samples there.
Recently I opened a new page on Facebook for Synth.nl. You will find all articles that I posted about my music, my studio or synthesizers on here. You can also find older articles and things that other people write about me. You can find the new page on http://www.facebook.com/Synth.nl. Please note that everything that is posted here that is not related to Synth.nl will be removed. If you are on Facebook you can also send me a friend request on my personal page http://www.facebook.com/mvosenbruggen if you like. If you don't have (or want) Facebook there are of course other ways to stay in touch as well. Read all about them here: http://www.synth.nl/contact